Fans of English Championship side, Cardiff City have begun a social networking clamour for home-town ace Craig Bellamy.
After losing out on the playoffs, the fans seek a replacement for Russell Slade as Bluebirds' manager.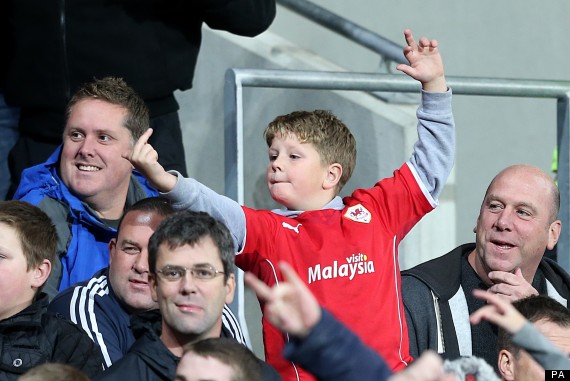 Current coach, Slade, has admitted that he is in the dark over his future, with his current deal due to lapse after their game against Birmingham on Saturday. Fans, even popular ones, asked City's owner Vincent Tan to be bold and ask Bellamy to "re-ignite the fire in the team and the club" for upcoming campaign. Even Slade knows it's up to Tan to decide his
future especially after fans voted him out 84 percent in a fans' poll
.
Abraham, who has been a Bluebirds season-ticket holder for 43 consecutive seasons and who runs the messageboard where the poll was decided said:
"To be honest, there has been quite a bit of talk about Bellamy since October. But after the manner of the weekend defeat at Hillsborough, the clamour has got louder and louder.
"The fans, it seems, want someone to explode this football club, re-ignite their fire and passion. And as a local man, they believe Bellamy is the person to do it.
Bottom of Form
"They are becoming more and more vocal about Bellamy after it was made public that Slade's contract is coming to an end. Many want a new manager brought in and they name Bellamy as that man."
Abraham admitted Slade did a lot for the club but the fans just want more and prefers Bellamy to lead the team. Continue reading CARDIFF FANS CLAMOUR FOR CRAIG BELLAMY